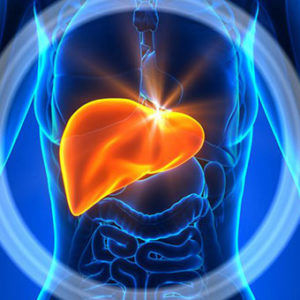 Non Alcoholic Fatty Liver Disease (NAFLD) is one of the most common cause of chronic liver disease in the United Kingdom and around the world. It's incidence is increasing rapidly in the western world. People with diabetes, high cholesterol, obesity and psoriasis are at particular risk of developing Non Alcoholic Fatty Liver Disease. But people without these condition can also develop NAFLD.
Most of the patients with NAFLD would be asymptomatic and would have found out about their liver abnormalities when they checked their liver function as part of a routine test. About 15% of these patients would progress onto develop significant liver disease known as Non Alcoholic Steato-hepatitis (NASH). The treatment of Non Alcoholic Fatty Liver Disease consist of focusing in improving the patient's lifestyle and metabolic risks.
This includes looking at diet and increasing exercise. It also involves tightening control of diabetes and high cholesterol levels. There is currently no direct medical treatment for NAFLD but there is on going clinical trials of new strategies to improve the outcome.
Dr.Sharma works as part of a multi-disciplinary team consisting of dieticians, physiotherapist and mental health specialist to help his patients to achieve their health targets.